Offer limited to 1 per order. Minimum order of $12, surcharge of $4 and other KFC Delivery terms and conditions apply.
| | |
| --- | --- |
| Rebate offered: | $1 Zinger |
| Minimum Cart value: | $12 |
| User restrictions: | All users |
Submitted by a user
104 Used today
Order mouth watering dishes from your favorite restaurant and pay only discounted price. Pay via your Standard Chartered card!
All the Standard Chartered card members have got this golden chance to enjoy huge savings on hot & crispy chicken wings and other items at KFC.
Crispy and delicious chicken from KFC. Order 10pcs and get huge savings on the price!
Offer valid on a minimum order value of $30. Grab the coupon code and order now!
This offer is active for a short period of time only. Grab this coupon code and order today!
Submitted by a user
22 Used this week
You will get 2 med Whipped potato, 1 Popcorn Chicken and much more!
All famous tasty items in one bowl like creamy whipped potato, topped with popcorn chicken, original recipe sauce with mushrooms and signature cheese sauce.
Order this delicious meal at KFC now using your bank card and get the extra reduction in the cart value, now enjoy KFC at your home with mega discounts.
Grab 6 pcs Classic egg tarts for free when you order 5 at KFC online store.
Order now! 100% chicken fillet marinated in spices, topped with mayo and lettuce in a sesame bun.
Satiate your hunger with KFC's curry rice bucket, which is now available at discounted price. Order today!
Fill your tummy to the full without spending a hefty price for it.
Hot and crispy chicken to treat your taste buds. Steal this deal and get an instant discount on your order.
Juicy chicken with a crusty layer, Fortune Feat Meal will act as your perfect food buddy at any time of the day!
You will get 6 pcs of spicy hot shots & nuggets along with popcorn chicken. Order today!
The offer is limited to up to five sets per transaction. Valid only on Wednesday orders!
Shoo away those Monday Blues with yummy KFC Monday Meals! Starting at really low prices!
Super saving offer from KFC! Grab the delicious mega fortune feast at a discounted price.
Add the rice bucket to the cart and order it at discounted price without applying any KFC promo code.
Treat your taste buds with KFC fill up value meals, which is now available at discounted price. Order now!
The delicious fortune feast includes 20 pcs Chicken, 20 pcs Nuggets, 3 Popcorn Chicken and more. Order today!
No coupon code required to get an instant discount on Pocket Bandito. Order today!
Give your taste buds a cheesy treat with this Cheesy BBQ Meltz from KFC. Order now to save big!
Delicious fish ole to start your day in a tasty way! Order now to save big!
Satiate your hunger with the delicious KFC fortune feast meal. Order now to save big!
Hot & crispy chicken wings, med whipped potato and more. Order the box today!
You will get 4 pcs of chicken, 1 pocket bandito, 6pcs of spicy hot shots and much more. Order now!
"The fortune meal includes 4 pcs Chicken, 4 pcs Spicy Hot Shots, 2 pcs Crispy Tenders, 2 med Whipped Potato and 2 tubs of Golden Cheesy Mushroom Sauce.
No KFC promo code required to avail this offer. So what are you waiting for? Order today!
4 pcs chicken, 1 Zinger, 6 pcs spicy hot shots, 1 med whipped hot potato and much more. Order now!
Love pineapple tarts? Get it from KFC and enjoy this offer!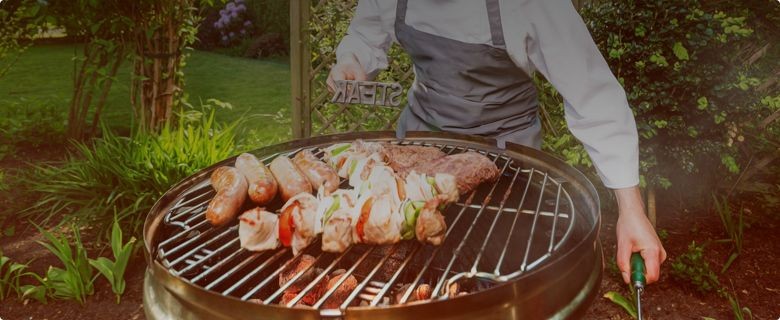 Know more about KFC coupon codes
Fried chicken covered in saucy dressing for that perfect bite is what KFC excels in. And because all the chicken dishes are high on protein, your health guru would love it too. For the money-matters, our 15% off KFC promo code will act as the perfect proof. Subscribe to our newsletter for more codes KFC coupon for our Singapore users.
FAQ's about KFC

Customer Care Service
For any queries regarding your orders just feel free to contact KFC at 6222 6111. You can also fill the form on their website.

Payment Methods
While making payments at KFC you can now use your Credit cards or even enjoy their Cash on Delivery option.

Shipping Costs
KFC charges a minimal cost of $3.50 to orders via their website or $4.00 if ordered by the app. Happy Food Ordering.

Newsletter Benefits
Stay informed about all the newest juicy and tasty offers and deals by just sign up for KFC's Newsletter.
Send us your own tips for KFC
---
These offers have expired, but they might still work!
Download the KFC mobile application to claim this Shoyu Sansho Chicken free with your order.
Hot and crispy chicken plus two med whipped potato now at discounted price. Order right away!
Special discount offer for all KFC food lovers! Order any food item of worth $12 and get a zinger for $1 only.
You cannot miss this fabulous offer to save big on your total order. Hurry!