Head to your nearest Popeye's outlet on Wednesday and order their Weekday Deal. You will get 1 piece of Fish and 1 Flavored Rice! Enough protein and carbohydrate
for your day!
Need a help for ordering? Make it easier for delivery service for your party or maybe for your own time. Check out what is available for Christmas menu.
Get meals for less than $5 and pick from a variety of 5 choices. Sets include chicken, chicken tenders, fish, and burgers. However, all sets do not come
with drinks & its only available on weekdays.
There are 4 set meals you can choose from $5.90 and nothing is more than $6.90. This offers valid from 26 December 2017 until 15 January 2018.
Use these coupons and enjoy Christmas Deals from $18.90. It would be great for a party! Click on the link and download those coupons! This offer ends on
21 December 2017.
Take a brief survey within two days of your visit at Popeyes restaurant to receive a one piece of chicken completely for free. Follow the instructions
on the landing page to enjoy your freebie or Popeyes discount code.
✰ 25 times used in this week
Golden chance to save big on the delicious tenders and nuggets by Popeyes. Grab now or regret later!
Indulge yourself with 10 pieces of chicken which consist of 2 drumsticks, 2 wings and a mixture of 6 chicken parts for only $19.90! This only valid every
Tuesday. Popeyes voucher code is not required.
In a celebration of 8th year anniversary, Popeyes is giving a chance for you to win prizes worth of $8,888! As simple as to minimum spend on dine-in ($12.80)
or delivery ($29.80)! This offer ends on 28 December 2017.
These offers have expired, but they might still work!
It's Friday and makes your day cheerful as the weekend is coming very soon! Order Weekday Deal and get 1 piece Chicken + 1 Piece Fish + regular Mashed
Potato! As they said, "Full stomach makes a man happy!"
Order Meal B and you will get 1 piece of fried chicken, 1 piece of Cajun Fish, and 1 Regular Mashed Potatoes with Cajun Gravy. All of these are only for
$5.90!! This offer ends on 9 Oct 2017.
Get this delivery special, a chicken set for only $1. This offer is valid for one day only.
How deep is your love? Is it like a fried chicken? Fulfill your lust on every Tuesday and buy 10 pieces of chicken for $19.90 ONLY! What are you waiting
for? No Popeyes voucher code is needed.
Buy Black Pepper Tenders with a Dash of Lime Combo and get 1 bottle of Lipton Iced Peach Tea for FREE!! Or, buy Chummy Feast and you will get 2 bottles
of Iced Peach Tea for FREE! While stock lasts! Np Popeyes voucher is needed.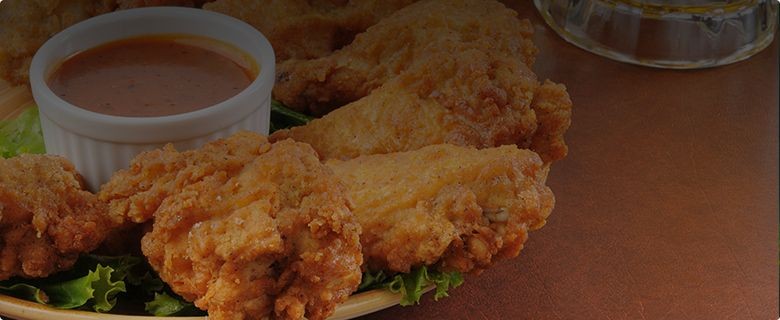 Know more about Popeyes
If delicious chicken is your weakness, then its time you keep Popeyes in your bookmark. They will fulfil all your chicken urges in every corner of the world while saving you few bucks with their amazing Popeyes coupon code. So look for Popeyes promo code online and couple it with your purchase. Subscribe to their newsletter for more offers.
Savings Tips

Customer Care
In case of any query, you can contact Popeyes store manager or mail them through the customer care channel available on their site.

Newsletter
Keep yourself updated with popeyes promos, newest culinary creations and special giveaways through their website.

Order Online
You can order online through the interactive menu available on Popeyes website and get their delicious chicken delivered at your doorstep.
Find A Popeyes
You are never too far from a Popeyes restaurant, so go through their website and look for their nearest restaurant to enjoy their chicken.
Send us your own tips for Popeyes
---
If you liked Popeyes offers, you will also love these ones!
Indulge yourself with delicious nuggets for only $2.95 for 9 pieces! Head over to the nearest outlet now or order through BK Delivery! No Burger King coupon
is needed!
Get Christmas Ice Cream Log Cakes and order it now from 1 November until 31 December 2017. Click on the link and you will be directed to the page!