Need a help for ordering? Make it easier for delivery service for your party or maybe for your own time. Check out what is available for this coming festival
too.
✰ 27 times used this week
Expiring tomorrow
Recommended
Have you tried out their Chicken & Waffle? You may want to indulge yourself with tender and juicy chicken today. Plus, you can save more with this voucher.
Click to download!
Recommended
Expiring tomorrow
Were you enjoy your meal on your visit to the outlet recently? Take the brief survey within 2 days of your visit and enjoy free 1 piece bonafide chicken!
Scroll down to the Popeyes website page and you will see the sign-up area for the survey.
Do online ordering at Popeye's every Tuesday and purchase Super Tuesday Promo for $19.90 only! Buy 10 pcs chicken and share with your friends or just have
it for yourself!
Chicken & Waffle comes with fluffy waffles sandwiching the juicy chicken. It is also topped off with mouthwatering, cheesy, spicy maple sauce that is enough
to make you drooling now! This menu is available until 28 April 2018. Get it today!
You may not want to miss this amazing offer for your tummy. Place your order for Popeyes Delivery and buy 10 pieces Chicken for only $19.90 instead of
$31. This offer is valid only on Tuesday and while stocks last!
These offers have expired, but they might still work!
Try Popeye's Cajun Golden Chicken from $8.20. Grab Triple Golden Meal, Fortune Feast, Prosperous Platter, and more!
Need a help for ordering? Make it easier for delivery service for your party or maybe for your own time. Check out what is available for Christmas menu.
Get meals for less than $5 and pick from a variety of 5 choices. Sets include chicken, chicken tenders, fish, and burgers. However, all sets do not come
with drinks & its only available on weekdays.
There are 4 set meals you can choose from $5.90 and nothing is more than $6.90. This offers valid from 26 December 2017 until 15 January 2018.
It will not be a boring time when you have a meal at Popeye's! Enjoy a different meal each day with a price from $3.50 and above. This is excluded Public
holidays.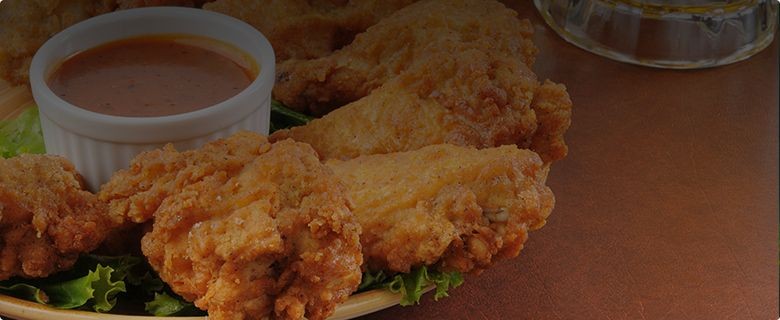 Know more about Popeyes
If delicious chicken is your weakness, then its time you keep Popeyes in your bookmark. They will fulfil all your chicken urges in every corner of the world while saving you few bucks with their amazing Popeyes coupon code. So look for Popeyes promo code online and couple it with your purchase. Subscribe to their newsletter for more offers.
Savings Tips

Customer Care
In case of any query, you can contact Popeyes store manager or mail them through the customer care channel available on their site.

Newsletter
Keep yourself updated with popeyes promos, newest culinary creations and special giveaways through their website.

Order Online
You can order online through the interactive menu available on Popeyes website and get their delicious chicken delivered at your doorstep.
Find A Popeyes
You are never too far from a Popeyes restaurant, so go through their website and look for their nearest restaurant to enjoy their chicken.
Send us your own tips for Popeyes
---
If you liked Popeyes offers, you will also love these ones!
Not sure what to eat for lunch? How about Tuna Sandwich, BMT, and meatball? Get it for $5.90 at the nearest stores. Have a nice meal!
Recommended
✰ 39 times used this week
Enjoy your meal and get $5 return voucher when you spend at least $78. This offer is exclusive for Citi Cardmembers. Voucher is valid for redeeming with
a minimum spend of $10 and dine-in only.